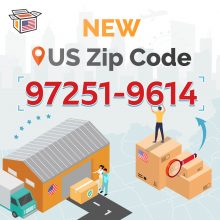 There are 3 important issues on shipping from US. Please be patient and pay attention to the notes below.
1. The New ZIP code of US warehouse is changed
2. New US warehouse is on-board with the closure of the original one
3. 1 min-step to avoid missing your Amazon's Package
Please note that the latest ZIP Code of US warehouse is 97251-9614.
Continue Reading →