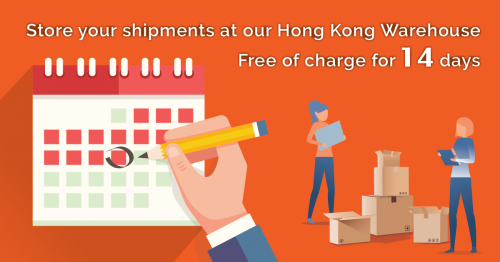 To ensure the parcels will be delivered to our members more efficient and quickly, we are going to update the storage days at our Hong Kong Warehouse on 12th Nov.
When parcels arrive at the Hong Kong Warehouse, they can be stored free of charge for 14 days.
After 14 days a storage fee of $1 USD per day applies and we reserve the right to discard the parcel after 30 days, without further notice.
Please kindly handle the consolidated parcels before the disposal deadline.