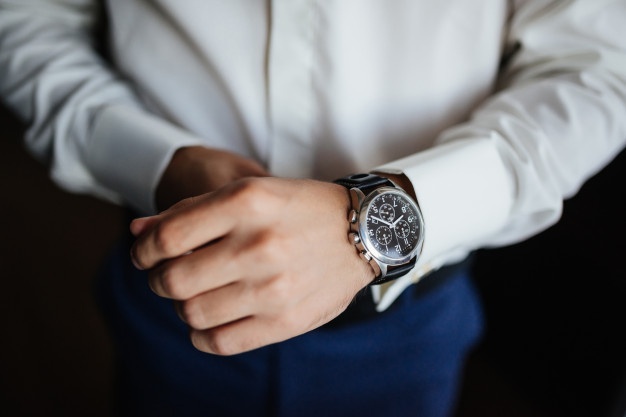 You may think you don't need a watch because you have a smart phone. The truth is a proper wristwatch is not just a functional accessory — it's a style statement for men of any age. Whether you're shopping for luxury or searching for functionality, a fine timepiece sends the message that you mean business. Show that you take your most precious asset seriously — it's time.
Below you'll find the ultimate guide to men's wristwatches — all the essential information in one place, offered in an accessible, easy-to-understand way.
---
Watch Movements
When you start familiarizing yourself with watches, one word that's going to come up a lot is "movement." Movement encompasses not only the sweep of a watch's hands around its face, but the way its inner mechanisms produce that effect. A watch's movement is fundamental in how it works and keeps time — consider it the "heart" of the watch.
Watch movements come in three basic types: mechanical, automatic, and quartz.
---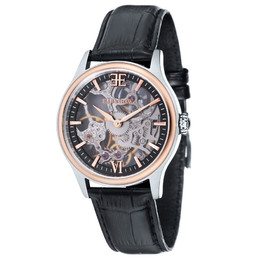 ⌚️Mechanical
No battery needed


Because a mechanical watch is powered by a hand-wound mainspring, you'll never have to go to a jeweler to replace a battery. When the watch stops ticking, just wind it up.
Smooth hand movement
For some folks, a smooth sweeping movement on the second hand is more aesthetically pleasing than the "tick tick tick" of quartz watches. If that's important to you, go with a mechanical watch.

Character


The engineering and work that goes into a mechanical watch is breathtaking. Inside your watchcase are tiny gears and springs that work together to give you the time. Sure, no one usually sees it, but that's part of the charm; a watchmaker has spent hours and hours perfecting a mechanism that's hidden from the eye. If you appreciate craftsmanship, then consider adding a mechanical movement watch to your collection.

Tactile


For some, one of the appeals of a mechanical watch is that the owner must hand-wind it to keep it working. There's something about the ritual of winding your watch at the end of the day that connects you more with time. There's also something to be said for having to regularly tend to one of your possessions to keep it "alive" and ticking.
---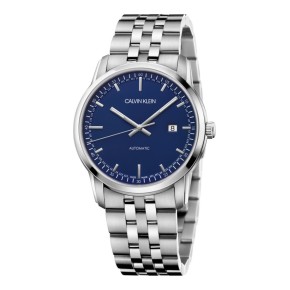 ⌚️ Automatic
No battery needed

Don't have to wind it by hand


If having to hand-wind a mechanical watch bothers you, but you still want the sophistication of a mechanical watch, an automatic watch is a nice compromise.

Smooth movement


Just like manually-wound mechanical watches, automatic watches have a nice, smooth hand movement.

Character


The same amount of engineering and craftsmanship goes into an automatic watch as a mechanical watch.
---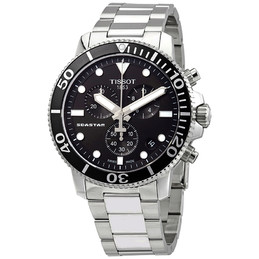 ⌚️ Quartz
Accurate time
 Quartz is by far the most accurate of all the movements. Will never lose or add seconds throughout the day.
Less maintenance
Besides changing the battery every year or so, there's little maintenance you have to perform on a quartz movement watch.
Durable
Because they have few moving parts, a quartz watch can "take a licking and keep on ticking." It's not as susceptible to the Four Horsemen of the Watch Apocalypse. If you're in a job that requires a lot of rough and dirty work, you might want to consider a quartz movement watch for everyday wear.
Affordable
You can get quartz watches for as cheap as a few bucks. Though nicer looking ones can cost into the hundreds of dollars, they're almost always cheaper than mechanical and automatic varieties.
---
Best Places to Get Your Wristwatch
Ashford and Jomashop are the paradises for watch lovers as you can find all the famous watch brands on these two U.S. based online stores. Most importantly, they provide the greatest discount on watches (Up to 90% Off) which is a lot cheaper than the prices in India!
Why do you need to ship with Buyandship?
Jomashop charges US$35 for international shipping to India; Ashford charges US$29.95 for international shipping to India.
Buyandship is charging a flat rate of US$6 per pound to help you ship your watches back to India.
With Buyandship, your watches can be shipped efficiently and safely to your doorstep, moreover, the shipping fee is much more reasonable!
---
Men's Watch Style Dossiers
While there are a plethora of functional men's wristwatches out there from rubber sport watches you'd wear while running a 5K to tactical digital watches with a bunch of wiz-bang features, we're going to focus on wristwatches you'd wear to class up an outfit. Sure, functional watches serve a purpose in a man's life, but they just don't look that great with a suit or at the office.
When it comes to stylish men's wristwatches, there are basically four types: dress, diver, aviator, and chronograph.
---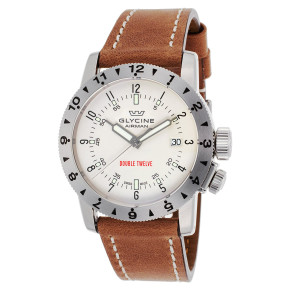 ⌚️ Dress Watch

Sleek, simple, and sophisticated, the dress watch with a plain white face, no complications (the features/extra functions on a watch), and a thin black leather strap is as formal as it gets. A face with hash marks, Roman numerals, or no numerals at all adds another touch of elegance.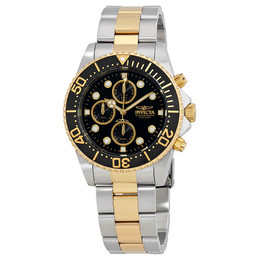 ⌚️ Diving Watch

Also referred to as a diving watch, these were originally worn as work/tool watches. Designed for underwater diving, these watches feature a minimum water resistance up to 100 meters.
Don't be inspired by James Bond movies and wear a divers watch with a suit. That's the equivalent of wearing a suit with work boots.
---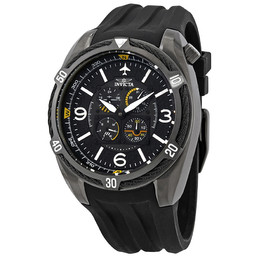 ⌚️ Aviator Watch

Made for the cockpit, the pilot watch is medium to large in size, with an oversized dial, clean, legible numbers, luminous hands, and a date and sometimes a chronograph for the complications. The strap is typically leather.
---
---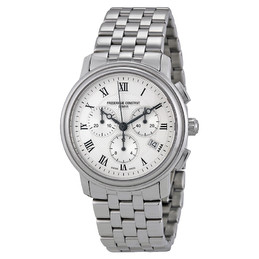 ⌚️ Chronograph Watch

Medium to large in size, with a large dial sporting clear Arabic numerals, and often bright, contrasting colors. Not a true dress watch, but can be quite dressy especially in the higher brands.