We can't believe another year is almost over! It feels like it hasn't been that long ago since everyone in the world was looking forward to shopping for the best online sales on Thanksgiving, Black Friday and Cyber Monday! Before the sale starts, here are some shopping tips that you have to know!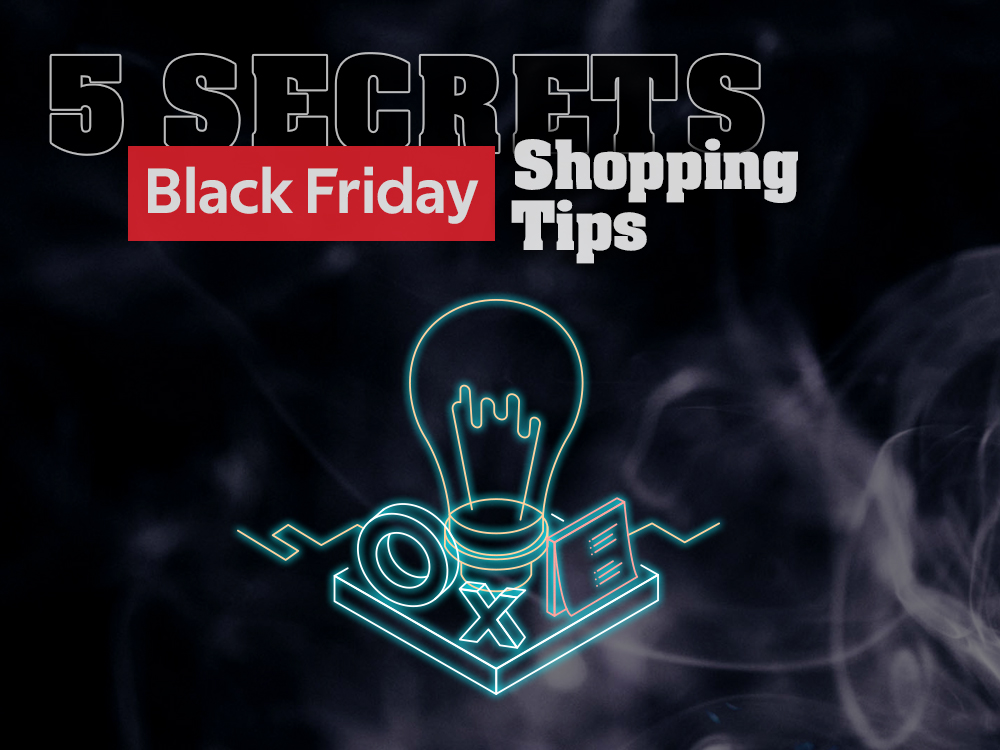 "Thanksgiving" is one of the most important festivals in the United States, and the following days, Black Friday and Cyber Monday will make the online shopping society go crazy. It feels like the whole internet is on sale with discounts that generally up to 70% or even more!
You think the discounts only apply to American online shops? NOT REALLY. Online stores all over the world, including the United Kingdom, Japan, Australia, Italy and other places are likely to participate in the Black Friday sales too, so mark this day (29.11.2019, US time) in your calendar, and shop everything from the America, United Kingdom, Italy, Australia and Japan with ease and comfort!
If those overseas online shops only offer domestic shipping or high shipping fees to India, Buyandship will ship them for you! Simply send your purchases to our closest overseas warehouse and we will deliver your Black Friday orders to you! And the best thing is that you can consolidate your shipments from different countries and ship them to India at once, and at a lower cost!
We are celebrating Buyandship's 5th Anniversary from 14 October 2019 to 30 November 2019. You can enter the promo code "BNS5TH" when you sign up as a Buyandship member and get US$8 free shipping credits! Click HERE
---
Black Friday Must-Read Shopping Tips
1. Save The Dates for Thanksgiving / Black Friday / Cyber Monday
.Thanksgiving – US time Thursday, November 28, 2019
Every Thursday, the fourth Thursday in November, the USA celebrates Thanksgiving, and this year it falls onto November 28. Most of the online stores will start offering discounts, which gives the kickstart to the big Black Friday Sales!
.Black Friday – US time Friday, November 29, 2019
November 29, 2019 (US time) will be the most important day of the year for all shopaholics! Half price off? 70% off? All major online stores will launch a "One Day Deal" or "24 Hours Flash Sale", as well as other limited-time offers on this special day. If you have the chance to shop your favorite online shop with sigificant discounts, you definitely don't want to miss out.
.Cyber Monday – US time Monday, December 2, 2019
The first Monday after Black Friday, is another big day that used to focus on electronic products such as computers, mobile phones, digital cameras, audio, gaming equipment and more. Of course, there will also be discounts and sales for other categories such as fashion, home goods and more! If you haven't got the chance to buy what you want on Black Friday, Cyber Monday gives you another chance. However, do keep it in mind that some stores may only offer either Black Friday OR Cyber Monday Sales!
---
2. Pay Attention to The Sale Time
The West Coast and East Coast of the United States have a time difference of three hours, and most of the online stores will start the discount according to the time of the West Coast. This year, Black Friday will start at 0:00 on November 29, US time, which is 1 pm on November 29, India time. (of course, some stores may offer discounts a bit earlier!) Some online stores in the UK and Japan will start their Black Friday offers on November 29, local time.
---
3. Prepare a Shopping List and Open an User Account In Advance
If you want to be well-prepared, we advise you to open a customer account on those online shops that you are likely to make a purchase and create a wishlist before the sales start! So everything will be just a click away from your shopping cart when the discount begins and you can check out easily!
If you want to be even quicker, you should also fill in our warehouse address as the default delivery address when you set up the account!
Get the overseas warehouse addresses here: Warehouse Addresses
---
4. Understand the Payment Method and Prepare More than 1 Valid Credit Card

Most overseas online stores do accept overseas credit cards. However, this is not the case for few shops. For instance, the popular luggage brand Samsonite and the footwear brand Toms only accept Paypal. In order to avoid being stuck during the payment process, you must register a Paypal Account in advance. At the same time, remember to prepare few credit cards as back-up too.
---
5. Same Product, Different Price?

Keep your eyes open as price difference may be huge for the same item! If you are looking for a pair of sneakers, don't forget to check out few more online shoe shops (well, don't forget to download our Chrome Extension which automatically helps you compare price – check out for details HERE)! Sometimes the popular shoe stores such as Eastbay, Footlocker, Shoes.com, PSY, etc. offer higher discounts than the official websites.
---