While assuring our best shipping services at all time for you is of utmost importance, we know how crucial it is to assist you in getting the best deals from millions of products, and of course, the most reputable sellers – that's why our editor has analyzed products which our users shop most on eBay and here is a roundup of the recommended eBay sellers of those most sought-after products!
---
🌟Why Buyandship🌟
Any Indian who likes to shop online knows the frustration of picking out purchases on an American website, only to find at the checkout that the store can't ship to India or charges unreasonably high international shipping fees.
With 10 warehouses around the world, Buyandship's parcel forwarding services help you save up to 80% international shipping! We provide our users with a more affordable shipping rate and free parcel consolidation service to save even more. Learn More
---
#1 Baby Essentials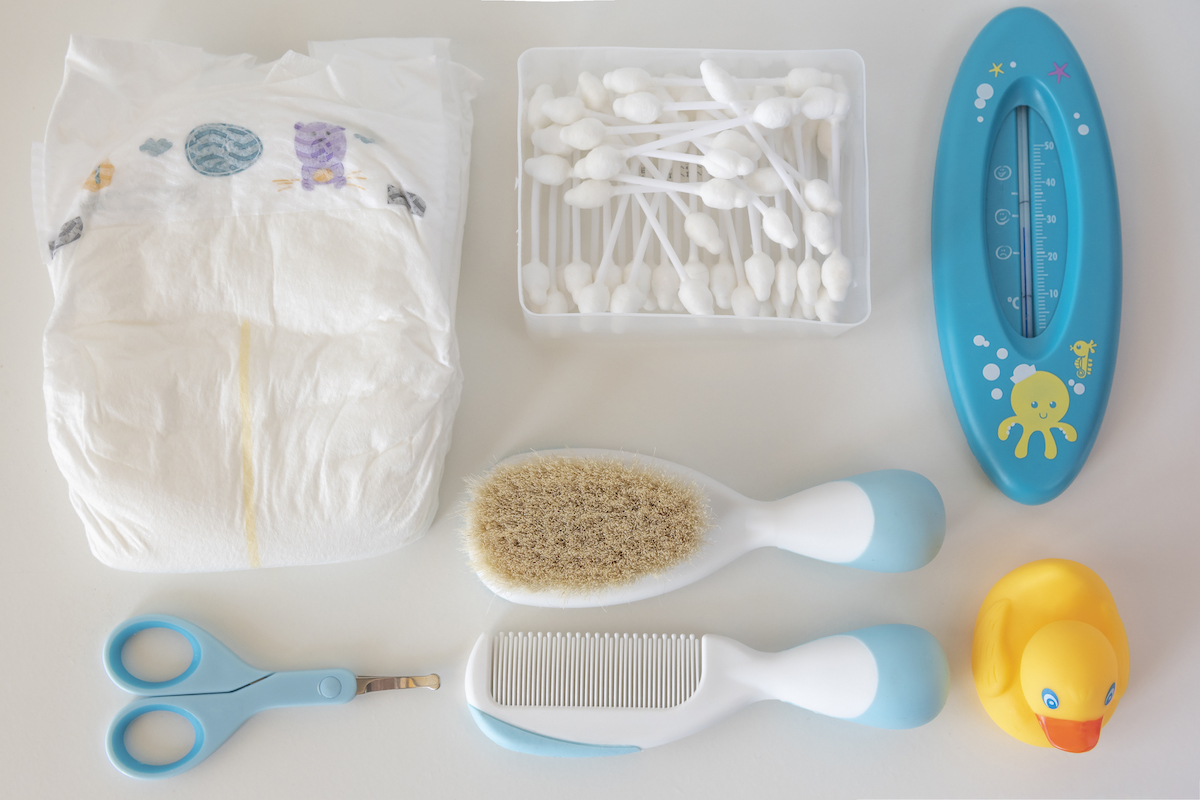 Most of our members use Buyandship to deliver baby gears, strollers, seats, diaper bags, toys, etc, straight and safely to their homes. If you're residing in the IN, you probably have a slight clue on how expensive kids' clothing and baby essentials can be. That's why it's not a shocker when parents prefer buying their goods abroad that at home- there are many more choices and a lot cheaper!

3 Top-rated Baby Essentials Sellers on eBay

1. moderntrendy – Probably one of the most well-known and reliable sellers on eBay. Moderntrendy has been doing business on eBay since 2003 and has received over 130,000 reviews and maintain nearly 100% positive feedback. There are nearly 900 listings in the Baby Essentials department and he also sells products in other categories including Healthy & Beauty, Home & Garden, and Toys & Hobbies.

2. bargains_00 – New seller doesn't always mean untrustful – bargains_00 just started business on eBay earlier this year and has already got over 300 positive review. He has nearly 500 items listed in different categories, including Home & Garden, Baby Essentials, Sporting Goods and Toys & Hobbies. There are over 50 baby products such as infant seat, car seat, infant play yard, baby safety gate, baby basket, etc for sale.

3. capitalkidz – One of the highly reputable eBay sellers since 2005. Captialkidz has got over 43,000 reviews while 99.8% feedback was positive. He has over 900 strollers, baby car seats, baby gear from major brands like Graco, Baby Jogger, Mountain Buggy, Phil & Teds, Maxi Cosi, etc being listed now. Basically, all items offer free U.S. shipping.

---

---

#2 Fashion
Did you know that eBay is a great alternative if you want designer items for a more affordable price? Whether it's designer clothes or well-known shoe brands, eBay has thousands of listings for you!

3 Top-rated Fashion Sellers on eBay

1. adidas_official – If you can't buy at Adidas official page, try out their official store on eBay! With 93,957followers and 97.6% positive feedback, Adidas offer their products for a cheaper price. They always have a markdown for their best products Up to 60% OFF!

2. brandjc17 – An eBay seller since 2005, brandjc17 provides a wide range of affordable apparel from well-known brands like Nike, North Face, Calvin Klein, and more. 15 years of business and this eBay seller still manages to get 99.7% positive feedback and over 50,000 followers.

3. joesoutlet – Even though we have some users who are having trouble purchasing from Joe's New Balance Outlet site, fret not, they have an official eBay store that you can shop from as an alternative. It has 99.1% positive feedback and over 147,000 followers so, you can sleep well at night knowing you'll have a quality product for a cheaper price.

---

#3 Electronics
Buying electronics online and abroad can either go really well or really bad, we know that feeling of fear and uncertainty, not knowing if what you'll get is a super steal or a super nay. We picked out the best electronics sellers for you and we won't settle for positive feedback less than 99%.

3 Top-rated Electronics Sellers on eBay

1. joesge – Reliable seller since 2016. Joesge has got over 9,000 reviews and 99.3% positive feedback in the last 4 years. There are over 2,500 electronics products for sale now and you can easily find headphones, speakers, smartwatches, SSD, etc from big brands like Bose, Beats by Dr. Dre, Samsung, Fitbit, Lenovo JBL at much lowest price here.

2. trublue884 – An eBay seller since 2001. Trublue884 specializes in selling pre-owned (yet in great condition!) camera and lenses at a very, very reasonable price which you won't see that very often. Usually, he has more than 150 listings of camera/lenses from Canon, Nikon, Tamron, Sony, Olympus. He has over 4,000 reviews and 100% positive feedback – so buy with confidence!

3. gpscity – This seller is an authorized dealer of tech accessories, gadgets, and more! They are originally a GPS online store but as their following grows, they expand to selling tech accessories and more. With a current following of 81,105, gpscity has 99.6% positive feedback.

---

Note#1: We hope you loved the products we recommended! We just wanted to clarify that the deals are accurate as stated in the time of publication. We do not own any of the pictures and products above. All credits are due to the platforms and online stores mentioned above.
Note#2: We are not affiliated or associated with the above eBay sellers. This is not a paid advertisement. In case there is any problem about your order(s) with the above eBay sellers, please contact eBay Customer Service or the seller directly.