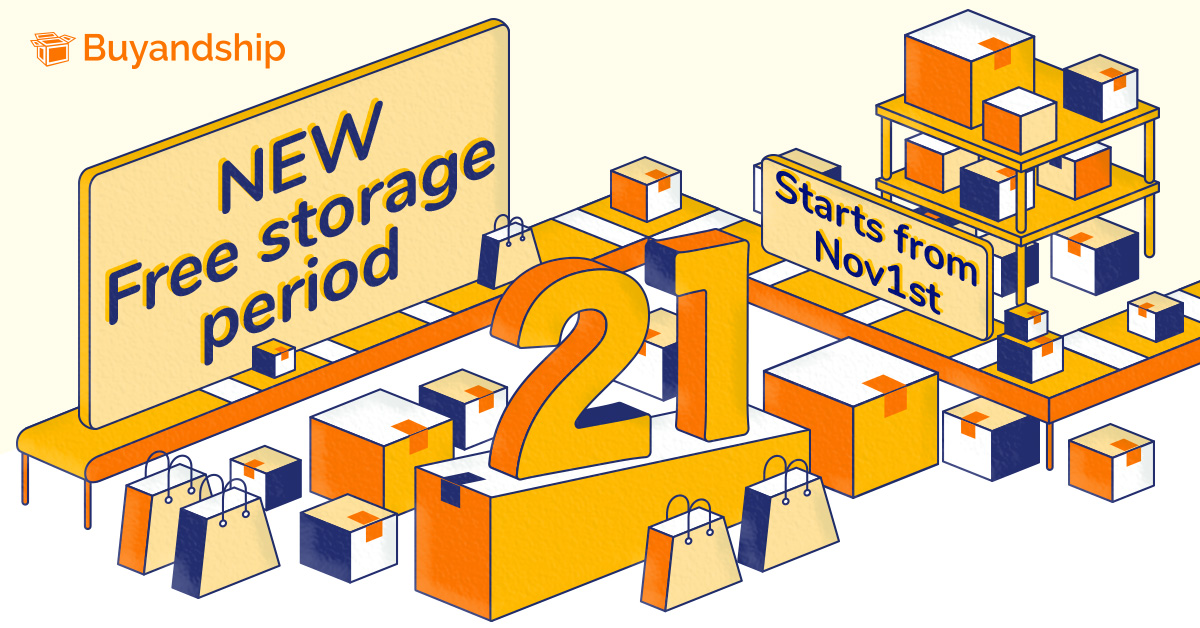 Starting from November 1st, 2020, the free storage of parcels arriving at our Hong Kong warehouse will be adjusted to 21 calendar days. Please note that this change is applicable to all parcels in our Hong Kong warehouse on November 1st.
The free storage period begins on the arrival date of parcels at our HK warehouse. An overdue fee will be charged for each parcel from 22nd day onwards. Any parcels which have been overdue over 30 days will be regarded as abandoned.
Example
A parcel arrived at our HK warehouse on October 20th, 2020. The free storage period of this parcel is from October 20th, 2020 to November 9th, 2020. The parcel will be overdue if it has not yet been consolidated on November 10th, 2020.
For details of the new free storage period, please refer to the previous 【Service Announcement】Free Storage Period Changes from Nov 1st.