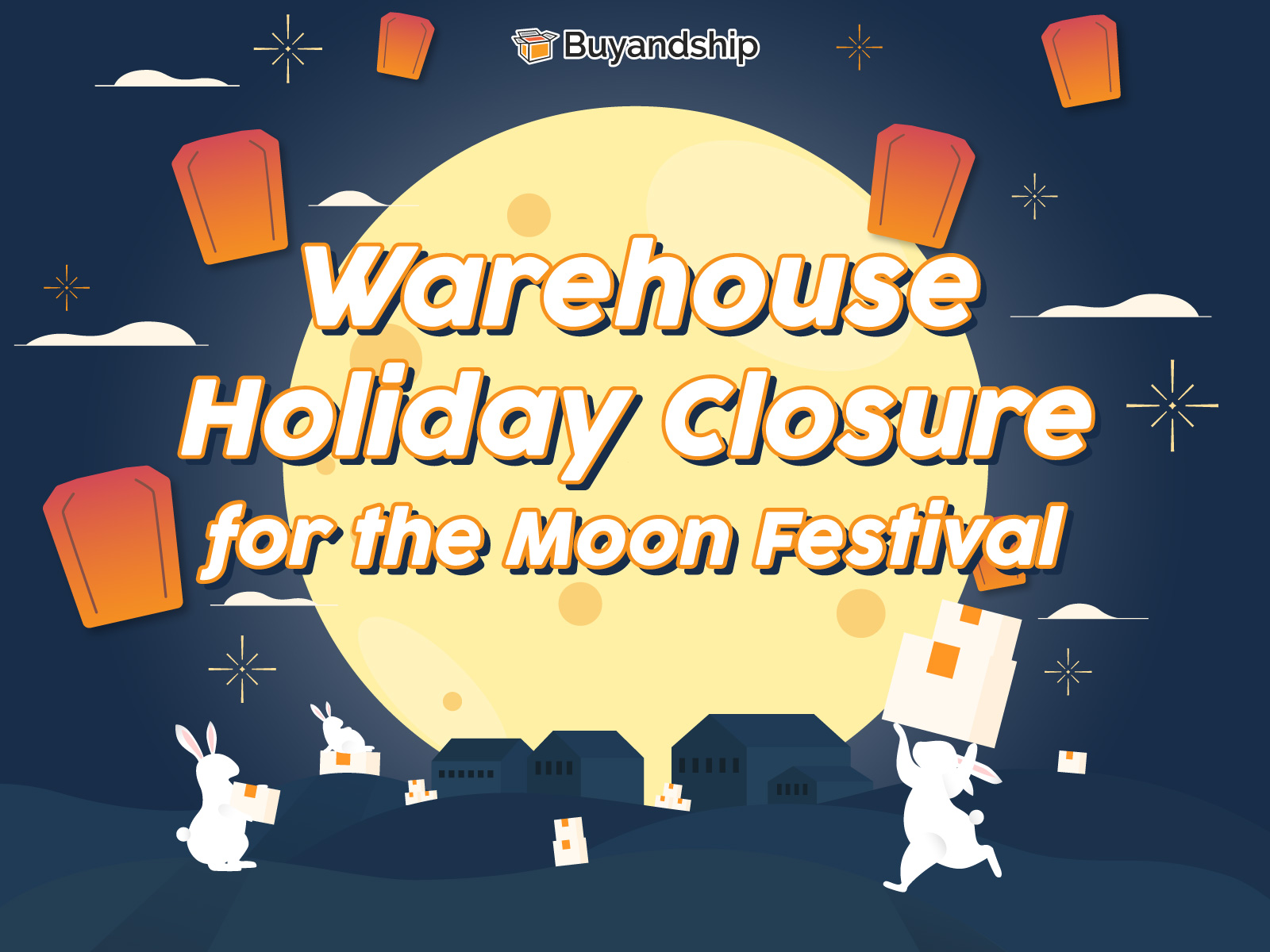 Most of our Asian warehouses will be closed for 1 – 3 days because of the Mid-Autumn Festival. Details of the holiday closure of our warehouses are as follows.
Warehouse

Closure

Taiwan

Sep 20th – 21st
(MON – TUE)

Korea

Sep 20th – 22nd
(MON – WED)

Japan

Sep 20th (MON)

China
(Updated)

Sep 21th (TUE)

Hong Kong

Sep 22nd (WED)

*Other warehouses will operate as usual.
Please note that our warehouses will not receive or send out parcels, nor will our warehouses update any shipment status during the closure.
We wish you a happy moon festival!