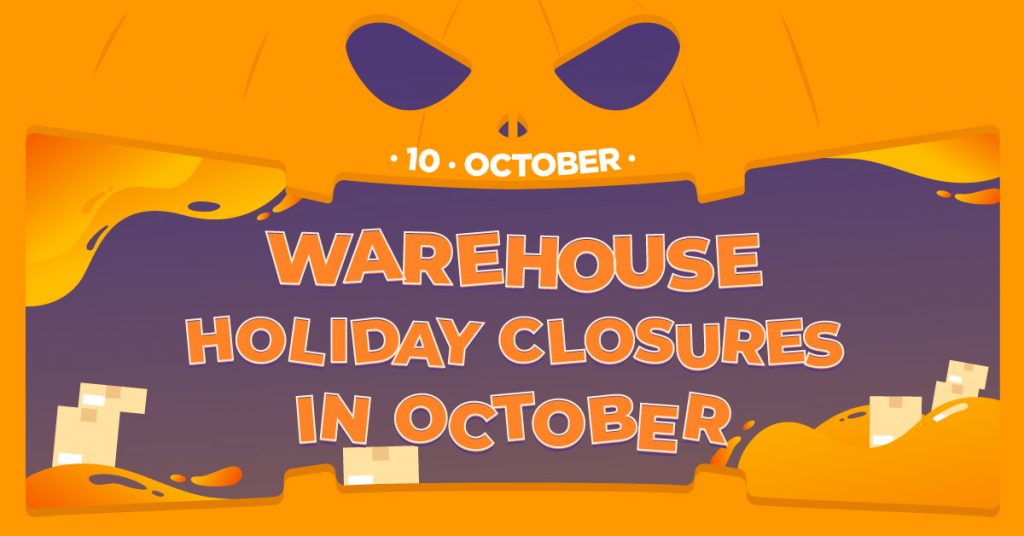 Our overseas warehouses will be closed on the local public holidays in October. During the closure, we will not receive or send out shipments, nor will update any shipment status.
The holiday closures of our warehouses are as follows.
Warehouses
Closure Days
China
Oct 1st – Oct 3rd (SAT to MON)
Hong Kong
Oct 1st (SAT) & Oct 4th (TUE)
Australia
Oct 3rd (MON)
Korea
【Updated】
Oct 3rd (MON) & Oct 10th (MON)
Indonesia
Oct 8th (SAT)
Canada
Taiwan
Oct 10th (MON)
Thailand
Oct 13th (THU) & Oct 24th (MON)
Other warehouses
Operate as usual
For the shipping schedule of warehouses, please refer to "Warehouses>Restrictions".
Thank you for choosing Buyandship!