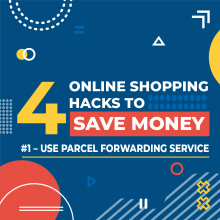 Any Indian who likes to shops online will know the frustration of picking out purchase on US websites or other countries' online stores, only to find at the checkout that they don't ship to India, so you just have to shut down the page, and decide to shop on local online stores at a more expensive price.
Parcel forwarding service is the answer to this problem. It allows Indian consumers to shop without borders by providing you a US address, and it will help receive your purchase and ship it to India at a lower shipping rate.
But among so many parcel forwarding companies, which one is better? Here we'll show you why Buyandship is your best choice in many aspects.
Continue Reading →